Extended Personal Service, Ltd.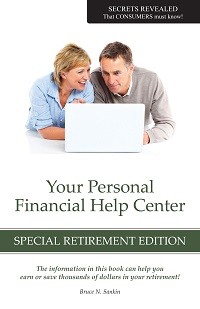 Your Personal Financial Help Center, Special Retirement Edition

by Bruce Sankin
This book will tell you:
How to choose the right annuity for your retirement.

How to maximize your Social Security benefits.

What to look for in Life Insurance and Long-Term-Care Insurance.

Elder Care Law to help protect your hard-earned money in case of illness.

How your answers on the 'Client Account Form' can either help you or hurt you.

How to protect yourself against 'Identity Theft'
Please click on the picture of the book above to get your FREE Personal Financial Help Center ebook! There is no obligation or purchase necessary to receive your FREE eBook.
Learn money-saving tips and solid advice on how to become a smarter investor!
 Click the 'Contact Us' page. Fill out and submit the form. A Financial Professional will contact you and give you the link to this best selling financial and retirement planning e-book. There is no obligation or purchase necessary to receive the e-book.
Bond prices typically fall as interest rates rise; this may be a good time to examine your fixed-income investments.

Here's how to identify a stock or mutual fund as a growth or value investment.

An overview of the potential benefits and risks of REITs, and how real estate investments might help provide portfolio balance.

Common valuation methods and how small-business owners can get the best price when selling their businesses.